The Many Benefits Of Steam Rooms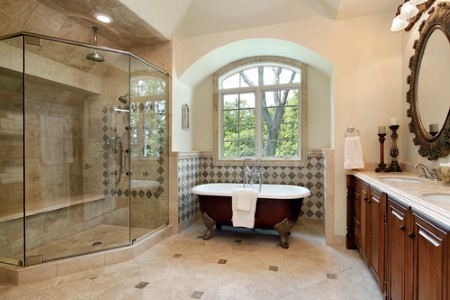 At Fun & Function Renovations, our Calgary steam room contractors believe that every family should have a home that is custom designed for their comfort and security. At the same time, we also believe that every portion of the home should be as functional and enjoyable as possible. The epitome of all of these aspirations is the steam room.
During the Canadian winter, your home is a refuge that provides respite from the harsh weather conditions. When you and your family return to your residence, it is important for you to be able to recuperate in a comfortable and warm environment. No room in your home can help you more with this effort more than a steam room.
If you are interested in installing a steam room within you Calgary home, call Fun & Function Renovations today. Our courteous and polite staff would be happy to assist you in any way that we can. We are adept at custom designing steam rooms for all budget ranges and property layouts. Our experts would be glad to answer any questions that you may have about your prospective project. We would be excited to schedule your appointment today.
Health Benefits of a Steam Room
When you renovate a portion of your home into a steam room, you and your Calgary family will begin to realize some immediate health benefits. First, steam rooms and the humidity that they provide are perfect for individuals suffering from upper respiratory ailments. The steam room helps to alleviate congestion and assist you in recovering faster. As such, steam rooms are great for any family member that suffers from asthma or bronchitis.
Second, steam rooms are beneficial in that they help assist with weight loss. The heat of the room will boost your metabolism by making your heat beat a little faster and your body work a little harder. Third, all the while, when you are sweating, your body is being cleansed of toxins. You and your family are guaranteed to be satisfied by all of these wonderful health benefits.
Daily Benefits of a Steam Room
After a long day outside in dry and cold weather or at a difficult day of work, everyone suffers a little physical and emotional discomfort and fatigue. When you return home, you need to have a place that can allow you to relax. The steam room provides this perfect place. When life and the elements have you worn a little thin, taking a few moments to yourself in your steam room is the perfect way to get ready for your next challenge.
At Fun & Function Renovations, our Calgary remodeling contractors are here to help you with your steam room renovation project. With our assistance, you are guaranteed to maximize all of these benefits. You and your family will surely love your custom steam room for years to come.