Calgary Bathroom Renovation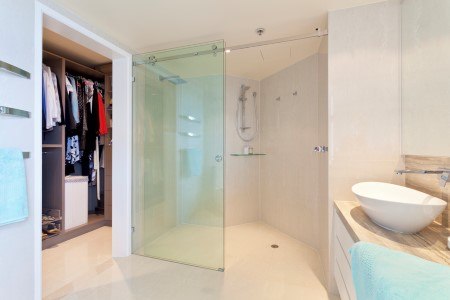 Some Calgary homeowners understand a renovation project as an opportunity to express their individuality and sense of style. If you are renovating your home, the bathroom is one area you cannot afford to overlook. Considering how much time you spend in this room, you definitely want that space to be comfortable, functional and beautiful.
Step one is creating a good bathroom renovation plan. Your financial outlook on the project can be a good place to start. If you're looking for a partial remodel, for example focusing on bathroom fixtures or tiling or flooring only, our package pricing can be a valuable resource.
If you want to work torward a complete Calgary bathroom renovation, start with bathroom design pictures and bathroom renovation pictures. The our Calgary Renovations Contractor will assist you in many ways to make sure you will end up with exactly what you want. We offer free in-house consultation, we loan magazines, books and photographs of the latest designs and looks and we can even help you schedule a meeting with our certified interior designer. In addition, we work with the best in the business for tiles, granite and marble, glass, faucets, fixtures, etc., and offer the largest possible selection of materials to our clients.
Renovations of a dated, ugly bathroom can transform your old bathroom and make the newly renovated bathroom become a sanctuary for relaxation and contemplation. Think about a jetted bathtub which soothes your soul and invigorates your body after a tough day at the office or in the yard. Imagine waking up and stepping onto a warm tile floor instead of the usual cold floor. Radiant heating is fast becoming one of the most requested types of heating systems - and with good reason. Radiant heat works by heating the objects in your home, not just the air. Whatever style you?re dreaming of for your bathroom remodel, from contemporary to traditional, Fun & Function Renovations will help make it come true.
Recent Bathroom Renovations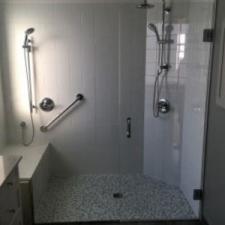 Here are pictures from two different bathrooms that show tub to shower conversions. We have a long list of costumers that request easy accessible and user friendly bathrooms. Bath tubs can be less th […]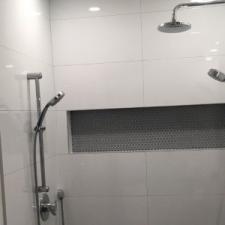 Limited space can represent issues during bathroom remodeling. Fun & Function Renovations and Schluter Systems can let you think outside of the box and deliver your dreams. Here is a remarkable examp […]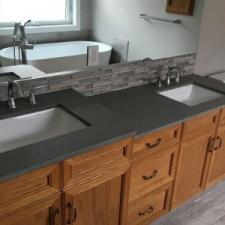 Full remodel of ensuite bathroom including a slightly larger shower stall, new counter tops, and bathing area. Also includes a new awning crank-out window with frosted safety glass. Give our renovati […]