Calgary Barrier Free Bathroom Renovations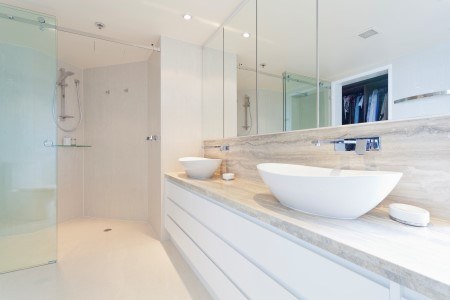 Barrier-free bathrooms bring peace of mind to you and your loved ones. Comfort and security are important to everyone. No matter the age, size or ability, a growing number of people are in need of easy access to and from their bathroom.
If you are a handicapped person or are living with a handicapped person, your struggles to move around impact your life. While everyone might experience their own degree of handicap, many require the use of a wheelchair to support their daily activities. A bathroom is one area that you need access to quickly and efficiently.
Converting an existing bathroom into a Barrier-free bathroom can be as easy as installing a Handicap shower or walk-in tub; hand-rails and other safety rails; shower and bath seats; and easy to use bathroom accessories. It is important to consider the functionality of the bathroom. You or loved one need to feel unhindered when reaching for the soap, towel or toothbrush and be able to wash your hands and use the mirror from the comfort of your chair.
Cabinetry for people with reduced mobility and reach will benefit from more shallow cupboards and drawers. Installing horizontal and vertical hand rails and poles to help you stabilize yourself while you reach for toiletries is an asset. And finding a comfortable chair or seat for your tub and shower will continue to make bath time an enjoyable experience.
Fun & Function Renovations can reconfigure your existing bathroom to meet your needs. We use Alberta Building Codes to provide the necessary accessibility code compliance. Whether you need to move from a tub to an ADA tub or ADA shower, our Calgary Renovations Contractor can guide you towards the better option and peace of mind.
Call or email us today to set up a free of charge consultation to have your existing bathroom converted or to install a new Handicap accessible bathroom. We will provide you with a free written estimate.
Recent Barrier-Free Bathroom Projects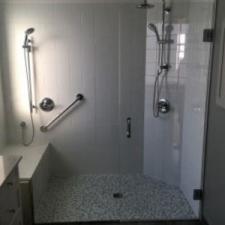 Here are pictures from two different bathrooms that show tub to shower conversions. We have a long list of costumers that request easy accessible and user friendly bathrooms. Bath tubs can be less th […]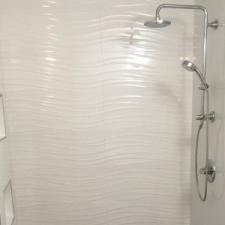 Another example how anything dated and worn can be transformed to beautiful and practical. Barrier free or curb free shower stalls are getting popular for their crisp, clean look and of course for th […]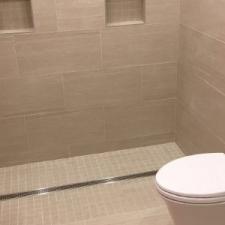 Sometime life throws curve balls and we are forced to deal with it not for Fun or Function but as a necessity. Luckily, in most cases we can remodel a bathroom and make it fully wheelchair accessible […]