Calgary Kitchen Renovation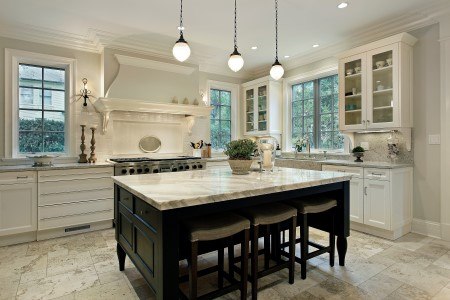 The decision to renovate your kitchen is one of the best investments you can make in Calgary. The kitchen is where the people will spend most of their waking hours while they are home. It is where they cook, eat, and gather with the family. It is where they talk share ideas about the latest trends and fashions. The kitchen, for some, has been called the "heart" of the home.
So it is no surprise that Calgary kitchen renovation is at the top of the list of home improvement projects for many homeowners. At Fun & Function Renovations we offer complete kitchen renovation services that will help you increase the value of your home - and may even assist you in selling your home if and when the time comes. From kitchen flooring, tile backsplash, new kitchen appliances, kitchen cabinets and countertops, kitchen design and more, you can rely on us, we are Calgary's kitchen design and renovation experts!
In Calgary, kitchen renovations can be a very messy and disruptive home improvement project and the length of the disruption can take as long as a month, or more, even with a well constructed plan. At Fun & Function Renovations, we care about making the transition from your old kitchen to your new one a pleasant experience. We will do everything we can to ensure your kitchen remodeling project goes forward without a hitch, and is completed on time and on budget. Give our Calgary renovation contractor a call today to discuss your kitchen renovation ideas and to receive an estimate for the cost of your kitchen remodeling plans.
Why Calgary Should Hire Us for Their Kitchen Renovation
After 18 years in business we have learned many tricks on how to avoid hiccups when it comes to kitchen remodelling. While we recognize this is a fairly large undertaking, it can actually go as smooth as butter! We normally build IKEA kitchens but we can also work wit your cabinet company, if you already have that. We have a dedicated master electrician and we do all the work ourselves, not sublet it out. We custom manufacture granite, quartz or any stone or porcelain countertop on site and we have the ability to cut slabs up to 11 feet long right at your house! This means that the wait time for your countertop os no longer weeks, it's done within a day or two. Simple, smart, perfect.
Recent Kitchen Renovation Projects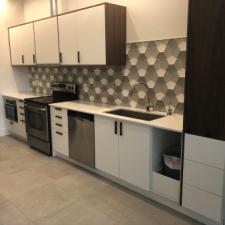 This whole home remodel project was to bring a very trendy condo unit, in a very upscale area, back to life. The entire place on the lower floor was gutted and completely remodelded. The completely r […]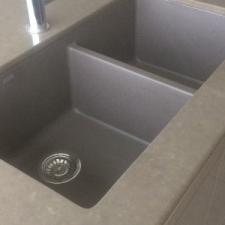 Some under mount sinks particularly the steel bowls wear out and start looking dated over time. In some odd cases the sink drops from stone as the adhesive fails. In this case, both of these happened […]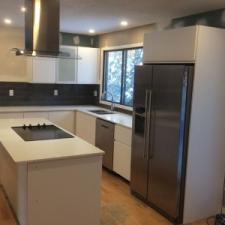 Sometimes I tell people renovating is addictive. That's because some things look dated and in need of upgrade in a home, other parts look okay but as soon as one renovation project is completed, ever […]