Are You Looking For a Calgary Renovation Contractor Today?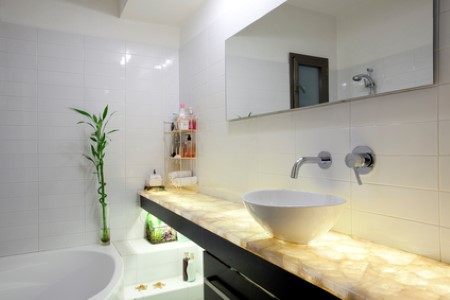 Calgary renovation contractor, you have come to the right place! Fun & Function Renovations is dedicated to the providing homeowners in Calgary with quality renovation and remodeling services. From luxury Calgary bathroom renovation complete with custom bathroom tile work and steam showers to kitchen renovations that provide more function and enjoyment during cooking sessions, we are the Calgary renovation contractor homeowners trust for quality results and designs.
If your main goal in doing a home renovation is to increase the sticker price of your Calgary home, you might want to do some research on which renovations give you more bang for your buck. Calgary kitchen renovation and bathroom remodeling projects are a sure bet, since they are valuable to most all home buyers today. These Calgary renovations typically pay back about 95% of their own cost when it comes time to appraise the home. Kitchens and bathrooms go out of date fast, and are two of the most-often used rooms in a home. If you're scheduling a Calgary renovation project, this is the initial place you must look.
For all your home renovation and remodeling needs, Fun & Function Renovations is the Calgary renovation contractor you can count on to get the job done on time and on budget.
Fun & Function Renovations - Calgary Bathroom Renovation
Getting the most function and style out of your Calgary bathroom can be very challenging. Before you begin to spend money, you should know the pros and cons of completing a Calgary bathroom renovation project. There are many directions in which you can take with your Calgary bathroom renovation project, and it is advisable to speak with a professional Calgary renovation project before you get started.
The amount of planning and time you have to spend before you start a project will have a direct result on the project's outcome. At Fun & Function Renovations, our Calgary bathroom renovation experts will provide you with the proper guidance and bathroom remodeling ideas to ensure your project is a complete success.
Calgary Kitchen Renovation
When it comes down to choosing a professional Calgary kitchen renovation contractor there are a few things that you need to consider. Before you even begin to look for a kitchen remodeling contractor, you need to decide what exactly you want done with your kitchen to turn your renovation dreams into a reality.
Are you planning on just replacing some old kitchen cabinets and painting, or do you need a large scale Calgary kitchen renovation that includes replacing flooring, countertops, appliances and more? Are you contemplating under floor heating, an ultimate luxury and worthwhile investment for Calgary kitchen renovation? Once you decide on how extensive the kitchen remodeling project will be then you can begin to look around for Calgary renovation contractors.
Get an estimate for your Calgary kitchen renovation project from three or more contractors and ask them to break down their estimates into sections, so you can see exactly how much each part of the renovation will cost. Once you break down the costs, you will be able to make a better decision on which contractor will give you the best deal and just how much you will have to spend to make your home a totally renovated accomplished dream home.
At Fun & Function Renovations, we have years of experience providing quality craftsmanship, kitchen designs, and expert service to homeowners throughout Calgary. We'd be happy to provide you with a detailed estimate for your Calgary kitchen renovation project, and look forward to hearing from you!
Recent Calgary Renovation Projects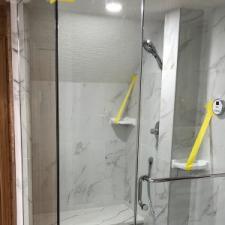 Sometimes you might decide to keep some of what you have and remodel or replace just certain items in your home. We can do careful work so not to damage anything you wish to keep and work around it. […]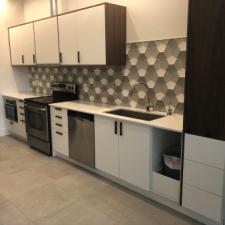 This whole home remodel project was to bring a very trendy condo unit, in a very upscale area, back to life. The entire place on the lower floor was gutted and completely remodelded. The completely r […]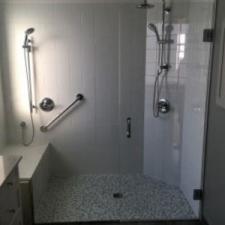 Here are pictures from two different bathrooms that show tub to shower conversions. We have a long list of costumers that request easy accessible and user friendly bathrooms. Bath tubs can be less th […]