The Advantages Of Glass Shower Doors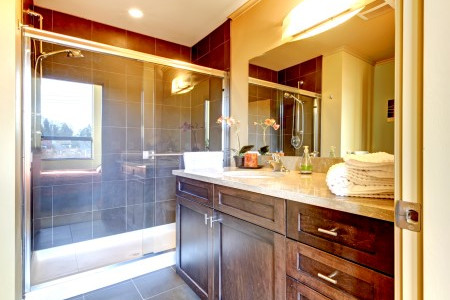 Calgary homeowners say that the kitchen and the bathroom are the two areas of the house that can help increase its value. If you think about it, there can be some truth into this statement. So if you want to increase the value of your home, you just need to invest on either the kitchen or the bathroom, wherein its easier to invest on the latter.
Not all Calgary glass shower doors are the same and they can be obstructed in one way or another so that you can keep your privacy. All of them are great at letting natural light in, which reduces electricity bills and give a friendlier feel to the bathroom.
Glass doesn't rot, rust or peel, unless the vinyl used to block the view does of course. It does not swell or stretch to moisture. If you want something else that is not glass but has its beneficial features, then your only other option is some sort of a plastic. And out of all the materials, plastic is the least classy.
All glass doors used in showers are made of tempered safety material, which is not easy at all to break under everyday circumstances. Do not attempt to push pressure and break it though because although it may look cheap but it is quite expensive to replace a 1/2" thick full height sheet of glass.
Installing Calgary glass shower doors is just one step in the process of improving your home and making a beautiful and exquisite bathroom. Usually you can find glass shower doors in modern and contemporary bathrooms because they go well in this design atmosphere. So if you don't have enough budget to redo and renovate your whole bathroom, then installing a simple glass door can significantly add class to a simple bathroom. Contact your local Calgary renovation contractor for more information.
Article Source: https://EzineArticles.com/?expert=Wilford_Sy