Physical Benefits Of A Steam Shower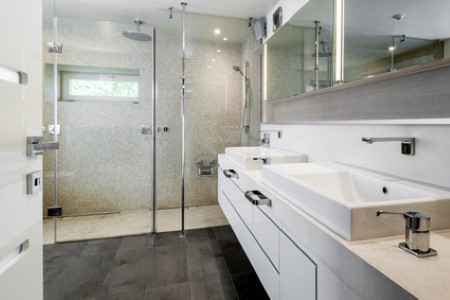 You get only one body, and you need to give it the care it needs to provide you with years of dependable and comfortable use. To maintain peak physical well-being, you need to look into getting a steam shower installed in your Calgary area home. After all, a steam shower will be one of your best tools when it comes to giving your body the care it needs:
Soothe your aching muscles after strenuous activity
Get in some quality meditation in peace
Simply relax and enjoy some well-deserved downtime
If you're concerned about making sure you maintain the best possible physical well-being, you can't afford not to have access to a steam shower. After all, it does more than keep you comfortable: It also keeps your body going strong in many ways. Just a few of the physical benefits you'll enjoy after spending some time in a steam shower include . . .
Better Circulation
Good circulation is vital for maintaining excellent overall health. If your body needs a bit of help to improve its circulation, you need to hop in a steam shower. The heat will get your heart pumping, helping to get your circulation moving like it needs to.
Skin Care
To maintain a healthy, radiant, and youthful appearance, you need to give your skin the care it needs. A great way to care for your skin is to spend some time in a steam shower. Steam will open up your pores and help to get your skin looking clean and vibrant.
Detoxification
Our bodies take in all sorts of nasty toxins over time, and it's important to flush out those toxins to ensure you maintain the best health. An easy and relaxing way to flush impurities out of your system is to spend some time sweating them out in a steam shower.
Increased Metabolism
A healthy metabolism makes for a healthy you. After all, excessive weight gain is one of the quickest roads to an unhealthy life. So, you need to make sure you keep your metabolism up so you can burn off the pounds. While there's no substitute for exercise and a healthy diet when it comes to weight management, you'll find a steam shower to be a great supplement.
Get a Steam Shower for Your Calgary Home from Our Team Today!
Do you want to enjoy these physical benefits but lack access to a steam shower? If that's the case, you don't need to lose heart. Instead, you need to find the phone and call Fun & Function Renovations today. Our Calgary renovation contractors can install a steam shower right in your home, allowing you the easiest access to quality physical therapy.