Install A Walk In Bath Your Calgary Home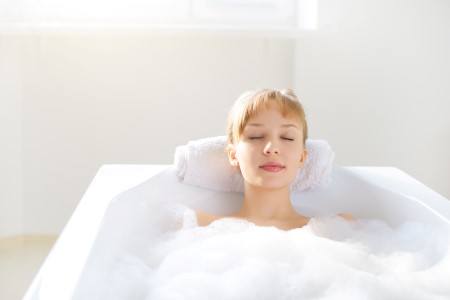 Calgary bathroom renovations are wonderful opportunities to enable those who are deprived of this simple pleasure to experience again a refreshing bath. Bathroom renovations can be fun and exciting but challenging as well especially if you have small bathrooms.
If you want to address the issue of compact bathrooms and the needs of people with mobility problems, consider installing walk in baths as part of your Calgary bathroom renovation. Also known as handicap tubs, walk in bathtubs are great in optimizing space of small bathrooms. They take up less room, with the longest side of the tub measuring five feet or shorter, but still allow a full-grown man to submerge his whole body in the water.
Walk in baths are normally situated on a pedestal-the bottom of the tub is placed inside the pedestal all the way through the floor. This allows the bathers to enter and exit the walk in tubs with ease while still giving the impression that you are entering a Jacuzzi. What makes a walk in bath disabled-friendly is the hinged door with a lock. Bathers enter and exit the tub through the door. This ease of entry and exit lessens the probability of falling or slipping in the tub. You just need to have lots of patience to use this tub because you must be inside the tub before filling it with water. Opening the door will cause the water to spill. The same is true after bathing.
Different designs of walk in tubs are available to complement your small bathroom. Since most walk in baths are plain colored, you have to use bright colors like yellow or orange in your bathroom. Interior designers recommend bright colors in small rooms because vivid colors draw light, disperse them throughout the room, and give the feeling of a larger room than the actual one. It also adds sunny atmosphere in your bathroom, making it more inviting to the eye.
Finally, for your Calgary bathroom fixtures, choose pieces that have smaller size to complement your space. Larger fixtures take up precious space and make your room look awkward. Keep your bathroom essentials in the cabinets and remove as much clutter as possible. Having clutter in your bathroom makes it chaotic and look smaller. If your cabinets cannot accommodate everything, think about hanging some items to keep them out of the way.
When everything is finished, show the new room to your elders. Encourage them to pamper their body in a comforting warm bath.