Home Renovations For Your Elderly Parents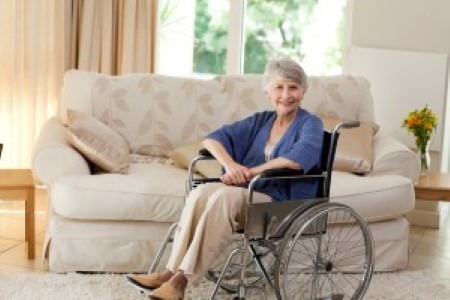 If you have elderly parents in Okotoks that are needing more suitable space in their homes, there's no better way to help them than to renovate their home. Making their home environment more safe and more accessible to them can drastically change their quality of life. Today, this process is noted as "Aging In Place or AIP".
Many times, elderly parents have special needs that their standard homes can't provide. They may need wheelchair accessibility, lifts, bathroom or bathing safety features, or cooking assisting equipment in the kitchen. They could need their cabinetry or counter tops lowered, ramps built, and more.
Being able to live independently and safely for as long as possible is important to us all, and no different for your elderly parents. Many have very difficult times trying to transition their lives into a facility of some kind. With some small Home Renovations of their current home, you're helping them to keep their financial investment of a lifetime (their home) and helping them to live a better lifestyle more suited to their personal needs.
Whether your elderly parents need just a few adjustments made to their home or many, you'll be glad to know you're doing something to make their home life better.
Here are a few ideas and renovations we've made in the past to give you some ideas of what you can do for your elderly parents:
Stairway Elevator Chairs
Ramps
Lighting Additions
Bathroom Modifications
Stand Up or Inflatable Bathtubs
Salon quality Shampoo Sinks & Chairs
Lowering of Kitchen Cabinetry/Countertops
Safety Bars and Hand Grips
Assistive Devices
Smart Home Controls
Home Automization
Wheelchair Accessibility
Monitoring Features
Designing With Elderly Renovations In Mind
Our design team at Fun & Function Renovations can help you design your parent's new space to suit all their needs. When we assist you with your renovations, you'll always have access to our free design consultation and the expert advice of professionals.
During your design consultation, we listen to you and keep track of everything you'll want to do for your parents. We'll give you the advice you need and integrate everything into the plan that you want.
With our experience in the renovations industry, we can take care of all your renovation needs from start to finish, bringing you quality in everything we do including great customer barrier free. Fun & Function Renovations has been helping our community since 2002 with elderly living in place renovations.
Whether your elderly parents just need a few adjustments to make their lives better or need a major renovation, we'll be glad to assist you as well. So if you'd just like to add more shower space so they can access it and bathe easier or you need to redo everything, call on the professionals you can trust to deliver a well-planned and executed renovation for your elderly parent's home.