Calgary Tips For Green Remodeling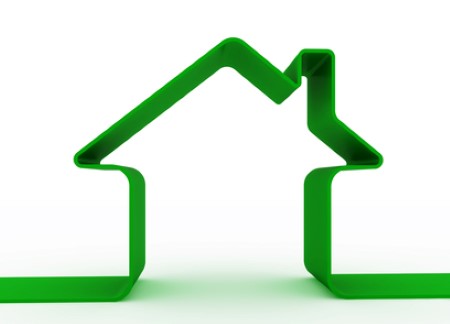 Making the choice to "go green" when remodeling a home is a responsible thing to do. A green home is healthier, more comfortable and more cost effective to run. It uses less energy and water, and goes a long way to protect the environment.
Buildings consume nearly 40% of all the energy used worldwide and accounts for nearly 40% of the building material used. Remodeling gives us an opportunity to reduce the impact that buildings have on our environment.
Green practices must start from the day the decision is made to remodel. Listed are some areas to consider when choosing to "Go Green".
1. Choose a remodeling company that s certified to be using green products and green technology.
2. Get an energy audit to get an understanding of what you will need for your project. Most energy companies offer these for free.
3. Take into consideration the location of the home, and how remodeling can take the best advantage of natural wind currents, the sun, shade and the existing landscaping.
4. Using native plants properly, adding shade trees, and adding rain sensors to sprinkling equipment will all save energy and water.
5. Choose building materials that are made of recycled material, or reuse lumber from the existing home. Consider the use of salvaged materials if available in you area.
6. Choose appliances that have an ENERGY STAR® rating can save you hundreds of dollars a year by reducing energy usage.
7. Get a highly efficient heating and cooling system.
8. Replace lighting with compact fluorescent bulbs (CFLS) to save as much as 75% of the energy used over conventional bulbs. Use of natural lighting and solar tubes helps even more.
9. Washing machines, dishwashers, faucets, toilets, and landscaping equipment that are energy efficient can also reduce your electric and water bills.
10. Avoid the use of carpeting which can harbor allergens mold and dust. Nontoxic carpet is available.
11. Use nontoxic paints and caulking.
12. Use recycled materials for cabinet's countertops and floors. (cork, bamboo, spruce, eucalyptus, and wheatboard are common sustainable products). Take your old kitchen cabinets and install them in the garage or utility room.
13. Use solar (photovoltaic) panels for hot water heaters and power generation.
14. Use programmable thermostats and fans to lower air conditioning costs.
15. Install energy efficient windows and doors and be sure they are properly caulked.
16. Proper wall and attic insulation using green technology is a huge energy saving choice.
17. The use of locally manufactured products help eliminates the environmental impact that transportation adds to a product.
18. Choices made in roofing materials can help protect the environment and your pocketbook.
19. Before disposing of any building materials, be sure no one wants them. List them on Craigslist or FreeCycle chances are someone wants them.
20. Choose furniture that is made of recycled sustainable material.
The list of green options goes on and on. Making a list of available products and prioritizing them will help the homeowner make the best choices when deciding to remodel.
Becoming a knowledgeable consumer is the first step to take when deciding to do a green remodel. The choices available give the homeowner flexibility in how much they want to spend on a project.
Whatever choices are made, going green helps the environment and the pocketbook. Tax credits and rebates may also be available for even more savings.