Partial En-Suite Bathroom Remodel In Calgary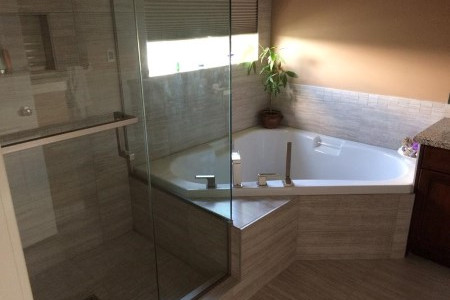 Our renovation company had a project where the customer was unhappy with the dated colours of the en-suite bathroom. The shower stall was tiny and it still had the old style framed glass enclosure that is just such a paint to clean and maintain. In addition, they are from Europe and wanted a few European style extras such as heated tiled floor (YES, the linoleum had to go!) and a towel warmer.
Here we have pictures of the bathroom renovation from start to finish, including some pictures of the steps we take to protect our customers' home and belongings. On the end, its an easy clean up and a beautiful, functional bathroom that will be easy to maintain and a pleasure to use.
Photo Gallery