Partial Bathroom Upgrade In Calgary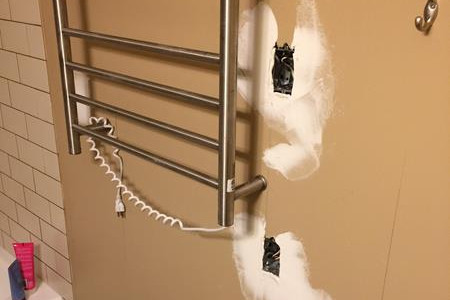 Some bathrooms are still functional and looking stylish but just like in this case, the builder went cheap on the flooring and for a high end home this is not acceptable.
The main problem home owners and renovators face with partial upgrades and remodelling is that the renovated elements will have to work with the untouched elements. Here for example, the floor tiles and the layout was selected to work with the tiles already on the wall. This customer had done a remarkable job on selecting the proper tile and so the final result does look like the entire bathroom renovation was done in one shot. While at it, our renovation company added Ditra Heat in-floor electric heating and an electric towel warmer to this bathroom for a little extra luxury.
Photo Gallery